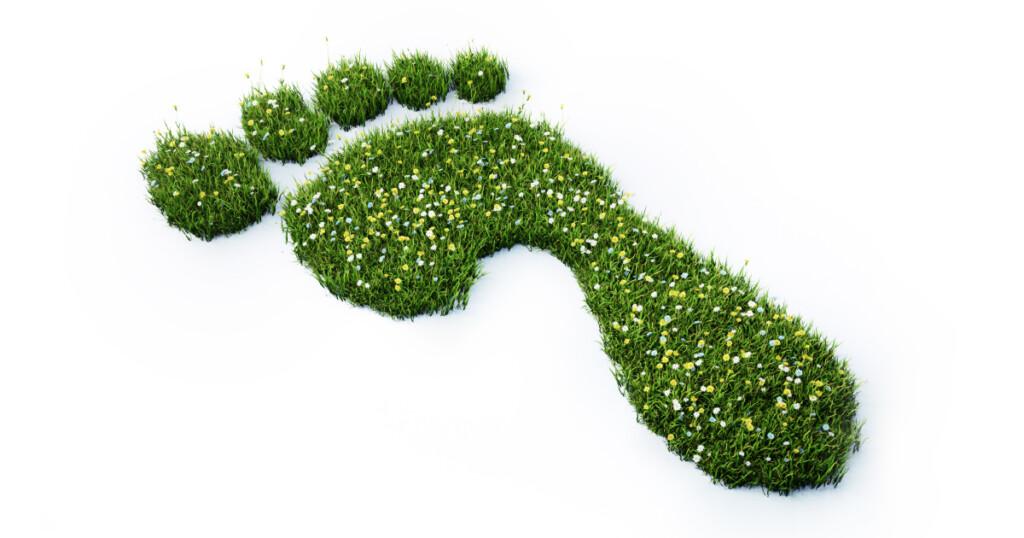 With the UK now firmly on its journey towards net-zero emissions by 2050, the Government is calling on small businesses to do their bit for the environment and reduce their carbon footprint.
Reaching net-zero emissions in just 29 years is a challenging target- one that we can only reach if everyone pitches in. Yet when it comes to measuring their carbon footprint, many small business owners don't know where to start.
Here at Tariff.com, we want to make it easier for small businesses to measure and manage their carbon footprint. That's why we've created our carbon consultancy service.
The Challenge for Businesses
It's estimated that only 10% of businesses actually measure their carbon footprint, suggesting that the remaining 90% don't know their carbon emissions. For many businesses, there can be numerous barriers to setting and achieving environmental targets, but what are the biggest obstacles?
1.There's a Lack of Guidance
Many businesses don't know where to start when it comes to measuring their carbon emissions and there's a lack of clear guidance on how to approach it. Almost 20% of business owners do not fully understand what net-zero means, suggesting there's still a lack of awareness around environmental issues in the business world.
2.It Can Be Expensive
Whilst the Carbon Trust use to offer free advice to businesses, this has since been privatised. Employing a consultant to calculate your business's carbon footprint can cost anywhere between £20,000-30,000. For many businesses, especially small and medium, this is simply too expensive- especially after a financially challenging year.
3.It's Not a Priority
Around two-thirds of businesses don't currently consider a net-zero target a high priority in the wake of the pandemic. Many businesses are focusing on recovering from the past year of chaos and simply do not have the time, money or staff to really tackle issues of sustainability within their business.
We're Supporting Businesses on Their Carbon Neutral Journey
It's clear that small and medium businesses need more support when it comes to both measuring and reducing their carbon emissions. That's why we've created our very own dedicated carbon consultancy service.
Here at Tariff.com, we believe that every business has a duty to do its bit for the planet. But we also understand the challenges and pressures this can put on a business. Our consultancy service aims to make going carbon neutral easier for businesses of all sizes, empowering you to make a positive change without the hassle.
We take 3 simple steps to take your business from carbon polluter to carbon neutral:
Step 1: We'll Switch You to Renewable Energy
As the first step on your carbon-neutral journey, our energy consultants will switch you over to a renewable energy tariff. Generated from natural sources that never run out, such as solar, wind or hydropower, renewable energy sources do not produce carbon dioxide or greenhouse gas emissions.
We understand that some businesses can shy away from green energy; it's not always the cheapest option. At Tariff.com, we'll get to know your business and its energy usage, ensuring that the switch to green energy makes financial sense for your business. Once we've found you the optimal green tariff, we'll provide all the support you need to switch supplier.
Step 2: We'll Analyse Your Carbon Footprint
Once we've switched you over to your green energy tariff, we'll then focus on analysing your remaining carbon footprint. Whilst switching to a green tariff will have helped your business considerably reduce its carbon emissions, there will still be areas that need to be improved or offset.
Our energy consultants will carry out a full assessment of both your business operations and property efficiency to get a full picture of your remaining emissions. We'll then present our findings in a detailed report, alongside any recommendations for reducing energy waste and offsetting any net emissions.
Step 3: We'll Help You Reduce and Offset Emissions
To help your business achieve a true net-zero target, we'll need to optimise your energy usage and compensate for any unavoidable emissions with carbon offsets. Carbon offsetting means that any remaining emissions will be 'cancelled', so your business can really label itself carbon neutral.
These days, offsetting your carbon emissions is easy, with options to simply purchase carbon credits. This means that your business will make a financial contribution to carbon offset projects around the world, ranging from planting more trees to providing renewable energy to communities in developing nations.
Why You Should Choose Tariff.com
Transparent Service
Here at Tariff.com, we put transparency at the heart of all our energy services. We're not affiliated with any one energy provider, so we'll always shop around to find you the best deal on your green energy.
Industry Experts
We've pulled together an expert team of consultants, who can advise your business on anything from energy and going carbon neutral to security and IT. We use our experience and knowledge of the market to pass on great savings to you.
Empower Your Business
Beyond saving your business time and money, we aim to empower your business to get the most from your energy and chosen supplier. Whether that's optimising energy usage, switching to green energy, or going carbon neutral, we'll help you achieve your energy goals.

At Tariff.com, we've made it our mission to help businesses make a positive change for the future. Climate change is an issue that affects us all and business leaders have an obligation to join the fight.
Whether you're looking to switch to a green tariff, manage your energy usage or reach a net-zero goal, our consultants are here to support you and your business.
If your business is looking to start its green journey, get in touch with the Tariff.com team today. Our friendly consultant can provide all the information and guidance you need to take your business to net-zero.