It's a tough time to be living on planet Earth right now. A cost of living crisis, exacerbated by an energy crisis, all while a climate crisis simmers away in the background. We're all longing for a time when the word crisis isn't appearing on every other frontpage and news bulletin.
However, in the meantime, it's important we learn about what these crises are, what's causing them, and – crucially – how we can get through them in one piece.
In this blog, we look at the crisis surrounding energy supplies and what businesses can do to survive the worst.
To start, what is the UK energy crisis?
In short, it's the spiralling cost of wholesale natural gas. Various factors have created the situation with the main ones being the 2020/21 cold snap that blanketed much of Europe and a rising global demand that together collided with the conflict in Ukraine. By choking gas supply at such a critical time, Russia has played a major role in bringing us to where we are now.
With a significant customer segment locked into fixed-term contracts, UK energy firms were unable to pass on these rising costs, causing many to collapse. Those suppliers that remain have had no option but to raise unit prices in order to survive, leading to what so many of us are now experiencing first-hand as the energy crisis.
It's a crisis further compounded by the fact Britain is so reliant on natural gas. In 2021, it accounted for 42% of our energy demand and was needed for 29% of our energy production, making our islands the worst hit region in Western Europe in terms of household spending power.
How is the energy crisis affecting businesses?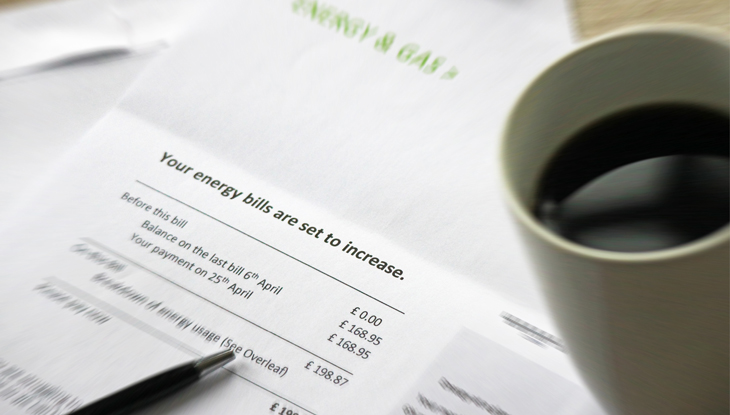 In much the same way it's affecting households. Higher energy bills are eating into profit margins and some businesses have already lost the battle with bills so massive they have been forced to close their doors for good.
Making it harder for businesses is the weaker protection they have from energy price rises compared to domestic consumers. Regardless of their size or heritage, OFGEM does not apply its energy price cap to British businesses. Generally, this is compensated for by suppliers offering businesses longer contracts than domestic users but with many of these businesses coming up for renewal, this compensation is set to vanish.
Are some sectors getting hit harder than others?
Yes, and among those sectors hardest to be hit is one that has already suffered so much in recent years – hospitality. As heavy users of gas and still rebuilding from the hammer blow of Covid, pubs and the breweries that keep their cellars filled with beer face catastrophe.
The likes of heavy industry and manufacturing face a similar threat. Not only does energy represent a major cost within their business models, their position within supply chains makes it difficult for them to pass on costs to customers.
Small businesses of all flavours generally face a troubling time. Although large businesses tend to use more energy, their size puts them in a stronger position when negotiating contracts. Smaller enterprises do not have this luxury and those that are heavy consumers may have to make some painful decisions over the next few years.
Needless to say, the prospect of widespread commercial shutdowns during the winter months could deal a nasty blow to both the British economy and the wellbeing of the British people. With many customers unable to access cherished services and job losses potentially running into the tens of thousands, few will avoid the wrath of this crisis entirely.
What is the government doing to help?
On 21 September 2022, the UK government unveiled the Energy Bill Relief Scheme (EBRS) to support businesses and non-domestic customers with a Supported Wholesale Price (SWP). Effectively a price cap for energy used between 1 October 2022 and 31 March 2023, it will limit electricity to a maximum of £211 per MWh and gas to £75 per MWh.
The EBRS also applies automatically, providing you are on a fixed-rate contract that was signed on or after 1 April 2022, including those signed after 1 October 2022, when the scheme commenced. In Northern Ireland, the discount applies to fixed-rate contracts signed on or after 1 December 2021.
The scheme works slightly differently for customers on deemed, default, or variable contracts who will instead receive a maximum per-unit discount no greater than £345 per MWh for electricity and £91 per MWh for gas. The discount is calculated by working out the difference between the SWP and the average expected wholesale price for the duration of the scheme and applying whatever the maximum difference is.
Bigger companies on flexible purchase contracts will have their price reductions calculated by their supplier based on their contract terms but will be still qualify for the maximum discount as explained above.
After its first three months, the EBRS is to be reviewed to identify how well it is performing, whether the right businesses are getting the most help, and if any further support will be offered after 31 March 2023.
How long is the crisis expected to last and will we really have winter blackouts?
Although no-one can say for certain, the energy crisis looks set to be with us until at least 2024. In January 2022, Centrica CEO Chris O'Shea told the BBC that high gas prices can be expected to be with us for the next 18 months to two years.
Following Russia's invasion of Ukraine, this now looks like an unrealistically optimistic outlook because, in solidarity with Ukraine, Europe began moving away from Russian energy. As Britain relies so heavily on European nations for its energy, this, coupled with our low levels of gas storage, has made our situation markedly worse.
While global gas supplies continue failing to properly meet demand, and while the Russia/Ukraine conflict persists, it is likely the energy crisis will continue well past 2024.
As for winter blackouts, at the moment it's believed the risk of them is low but the risk is there, nonetheless. Should they occur it will be because of imbalances on the energy grid. The amount of energy put into the grid by power plants, wind farms, and other sources must always match the amount consumed by households and businesses.
Where demand significantly and unexpectedly outstrips supply or vice versa it can cause major breakdowns that cause physical damage to the grid and can take days to repair. However, if engineers know in advance that supply cannot match demand, they can schedule outages to avoid major damage. Commercial agreements to direct gas flows would be overridden and then supplies to gas-fired power stations would be paused.
For those of sat at home or in our places of work it would mean the blackouts we've heard so much about.
That can I do to keep my business energy bills manageable?
There are a few things you can do:
Make sure your bills are accurate
Although you should expect your business energy bills to rise in the coming months and years, it's still important to ensure they are being calculated correctly. Move away from estimated billing if that's your current arrangement and towards accurate meter readings or, even better, a smart meter.
You also need to know your rights if you're a micro business. According to Companies House, a micro business is one that meets at least two of the following conditions:
Turnover less than £632,000
Balance sheet total less than £316,000
Fewer than 10 employees
If this applies to your business then you cannot be 'back billed', meaning your supplier cannot charge you for energy they failed to bill you for over 12 months ago.
Improve your energy efficiency
Many of the energy savings tips that apply to households apply equally to businesses from turning off electrical items when not in use to installing proper insulation, to switching to LED lighting.
The best way to maximise energy efficiency is to go that little bit further and bring in professionals to complete a full energy audit.
Switch your energy supplier
Though business energy bills might be going up across the board there's still a chance you could find a more agreeable tariff with a different supplier.
Switching to a different gas supplier and/or electricity supplier can still deliver significant savings.
How can Tariff.com help me?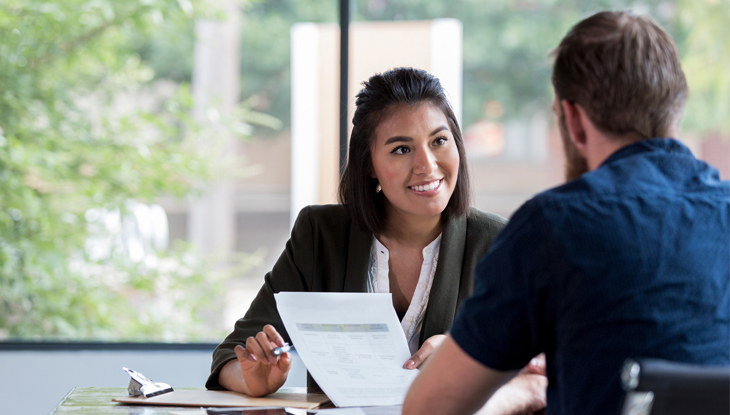 For starters, we can help you with all of the above but we also go further. At Tariff.com we're big believers in the need for businesses to become more ecologically responsible which is why we specialise in offering a supportive and gradual transition to sustainable business practices.
As a net-zero consultant, we'll help your business make small changes that deliver big impacts, at all times delivering:
Transparent Service
Transparency is at the heart of all our energy services. We're not affiliated with any one energy provider so you know that the green deal we recommend really will be the best on the market.
Industry Experts
We've pulled together an expert team of consultants who will advise your business on everything from energy and going carbon neutral to security and IT. The depth of our market experience and knowledge translates to compelling savings for your business.
Empowerment
Beyond saving your business time and money, our aim is to empower your business so it can get the most from your energy and chosen supplier. Whether that's optimising energy usage, switching to green energy, or going carbon neutral, we'll help you achieve your energy goals every step of the way.

At Tariff, we've made a firm commitment to helping businesses from all sectors adjust their energy usage habits. We have extensive experience in securing businesses the best possible deal on their gas and electricity, as well as preparing them for the looming 2050 deadline for net-zero emissions.
Whether you're uncertain of your business' future in energy, or you're ready to make the move to a cleaner and brighter future, get in touch with our knowledgeable team today to find out how Tariff can help your business begin its green journey.