Whether through the many news stories relating to climate change, the exploits of established oil and gas companies, or the activism undertaken by groups like Extinction Rebellion and Just Stop Oil, chances are good that you know more about fossil fuels than you ever thought you would.
Nevertheless, as is regrettably the case these days, any issue deemed significant enough to attract widespread interest soon becomes ensnared in the sinister tendrils of misinformation. There are few issues for which this is more true than climate change and the role fossil fuels have in shaping it.
In this blog, we put all the noise surrounding fossil fuels on mute and instead share the simple, unassailable facts surrounding this most controversial of energy sources. We'll start with what fossil fuels are and humanity's long history with them, which industries are the heaviest users, their effects on human health and the environment, and whether fossil fuels will ever become a thing of the past.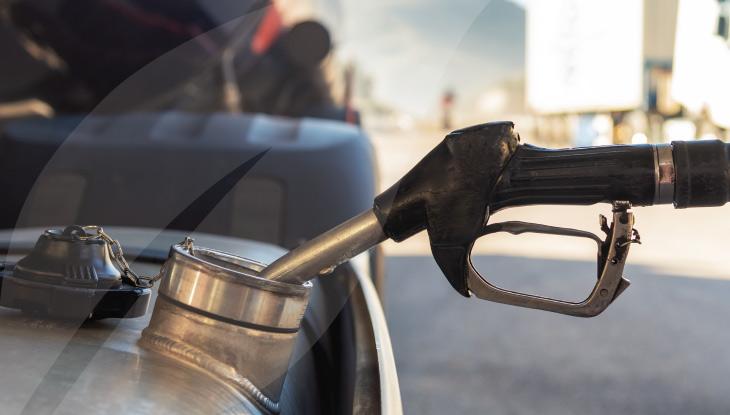 What are Fossil Fuels?
On the topic of 'the past', this is where we need to go to discover the origins of fossil fuels. And we need to go way, way back.
Fossil fuels are composed of the remains of ancient plants and animals that were buried were buried under layers of sediment and rock and then exposed to extreme heat and pressure over millions of years, converting the organic matter into oil, natural gas, and coal.
That means every time you go to fill up your car at the petrol station or throw a few lumps of coal on the fireplace, you could be handling the remains of a brontosaurus or even a T-Rex.
Humanity's History with Fossil Fuels
Humans have been using fossil fuels in one way or another for thousands of years. Their origins can be traced back to ancient civilisations that used coal and oil to fuel their homes and various other activities such as cooking, staying warm, or even warding off predators.
However, it was the advent of the industrial revolution that fossil fuels moved from being a helpful tool to becoming the primary energy source for most of the global population.
With the industrial revolution emerging from Western factories victorious, a discovery was made at a time Europe was bracing for more conflict. In 1938, a year before the outbreak of WW2, Guy Callendar, a steam engineer based in England, showed that average temperatures had risen compared with the previous century, and it corresponded with the dramatic increase in CO2 concentrations that had occurred during this period.
Guy's discovery was termed the 'Callendar Effect', peer-reviewed by the meteorologists of the time, and roundly dismissed.
One fact no individual could dispute, though, was that the continual burning of fossil fuels was also non-renewable – finite – meaning that they would eventually run out. This irrefutable fact, however, was mostly ignored, and efforts to extract and burn fossil fuels only increased as the years went on.
Which Industries are the Heaviest users of Fossil Fuels?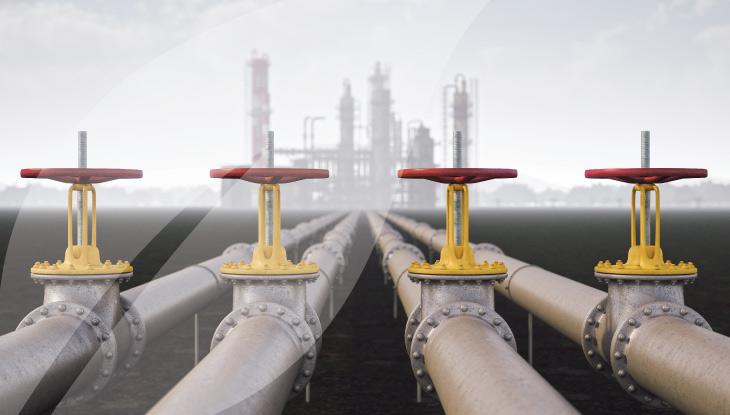 Many individual businesses have gone on to achieve net zero (more on that later), but almost every industry still uses fossil fuels to some extent. Among the heaviest users are:
Power Plants
Power generation continues to rely on fossil fuels, with coal-fired power plants the most dependent.
Burning coal releases large volumes of carbon dioxide into the atmosphere, while natural gas power plants, the second most common form of power generation, burn natural gas to generate electricity. Though cleaner than coal, natural gas still releases carbon dioxide into the atmosphere when burned.
Oil-fired power plants are less common, mainly because oil is an increasingly limited resource and is thus becoming more expensive. However, these plants still provide a significant portion of global electricity.
Transportation
Rivalling power generation as the heaviest user of fossil fuels is the transportation industry which depends largely on petrol and diesel.
Road-based vehicles are the most prominent fossil fuel users, as most automobiles are still powered by one or the other.
Aeroplanes, on the other hand, use aviation fuel, a type of kerosene-based fuel that emits various pollutants, including carbon dioxide, nitrogen oxides, and particulate matter, when burned.
Sea-based transportation, ranging from large cargo ships to pleasure boats, also use a variety of fuel types, including diesel, heavy fuel oil, and bunker fuel. When burned, these fuels release pollutants into the ocean, impacting marine life and water quality.
Industry
An umbrella term to cover the likes of manufacturing and construction, the industrial sector is one of the largest global consumers of fossil fuels.
Petrochemicals – derived from oil and natural gas – comprise the largest proportion of the fossil fuels the sector depends on. They are used in multiple industrial processes and products, including plastics, coatings, detergents, and synthetic fibres.
Manufacturing industries also use large quantities of fossil fuels, with energy used in producing steel, aluminium, and other metals derived mainly from coal.
In construction, fossil fuels are mainly used for electricity generation to power and operate heavy machinery. The construction industry also requires the transportation of materials, again heavily dependent on fossil fuels, particularly in the form of diesel.
As it stands, without fossil fuels, the industries above would be unable to function at optimal levels, and the cost of production would become prohibitively expensive.
The Environmental Effects of Fossil Fuels
To have this as a section within the context of a broader blog almost seems inappropriate. We could easily produce a hefty whitepaper on the topic to add to the thousands already published by others. Nevertheless, we'll distil the main effects.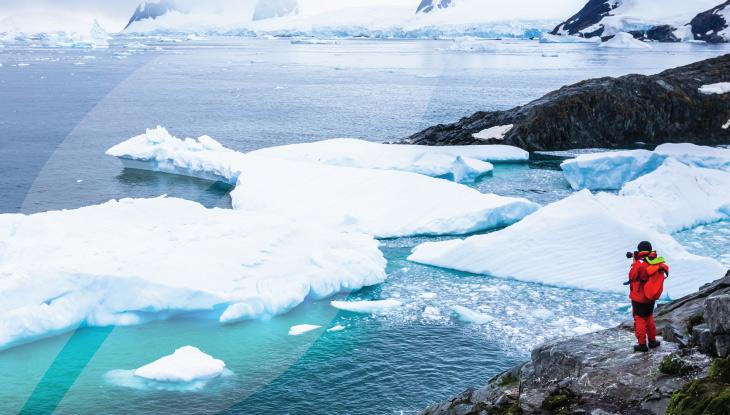 Air pollution is arguably the most obvious effect of burning fossil fuels, with carbon dioxide, nitrogen oxides, and sulphur dioxide emissions leading to smog, acid rain, and global warming. Since Guy Callendar's observations were snubbed by his peers, 34 billion tonnes of C02 are pumped each year into Earth's atmosphere, and the average global temperature has risen by around 1.2°C.
Water pollution is also a significant issue, with fossil fuel extraction and transport contaminating rivers, lakes, and oceans. Should this continue at the current rate, around 99% of the planet's coral reefs will likely die. Though comprising only 1% of the ocean floor, coral reefs are home to roughly a quarter of all aquatic life, and their destruction would wipe out entire species and the communities that depend on them.
Then there's land pollution – another consequence of fossil fuels. The fossil fuel extraction process leads to the destruction of habitats and ecosystems both on land and at sea.
The Health Effects of Fossil Fuels
One of the most worrying effects of fossil fuels is how they pollute air and water quality and impact human health.
The accumulation of various pollutants in the atmosphere, such as ozone, carbon dioxide, and other greenhouse gases, can lead to a multitude of health problems in humans, including asthma, lung cancer, and other respiratory illnesses.
Meanwhile, water quality is compromised by the toxic runoff of oils and other pollutants created by burning fossil fuels. As well as contaminating aquatic ecosystems, pollution of waterways can cause a variety of nasty water-borne illnesses.
Finally, burning fossil fuels is directly linked to an observed increase in human mortality rates. A recent study conducted by Harvard University in conjunction with the University of Birmingham, the University of Leicester, and University College London revealed that the number of fatalities caused by fossil fuel pollution in 2018 surpassed 8 million – a figure that is considerably higher than previously estimated. The study implies that air pollution from the combustion of fossil fuels such as coal and diesel was responsible for approximately one-fifth of global deaths.
Can my Business Cut Down on its use of Fossil Fuels?
Yes. In fact, depending on the nature of the business, it can end its reliance on fossil fuels altogether and achieve the Holy Grail of net zero.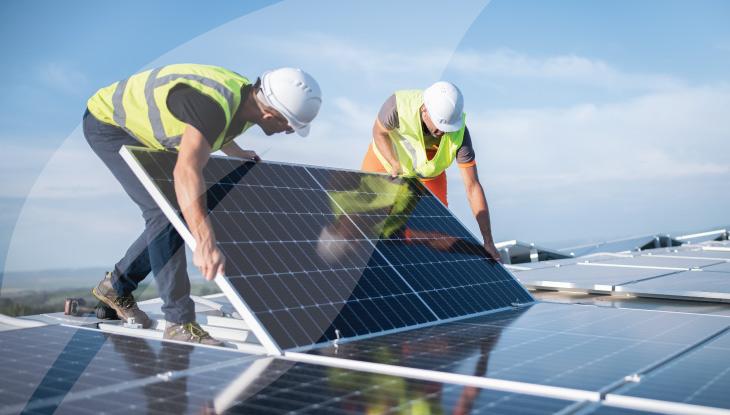 If this is something you'd like to pursue, the following are good places to start:
Benchmark energy usage
To accurately benchmark energy usage and reach net zero, commission a thorough energy audit and identify which business areas use the most energy and how. With this information, a pathway to net zero can be charted with intermittent and realistic targets. Should the time, resources, or knowledge required to execute a proper energy audit be lacking, a specialist company can be brought in to complete one instead.
Reduce energy consumption
It is often the case that the most obvious solutions are the ones that go unnoticed. Implementing certain simple measures makes it possible to drastically reduce energy consumption without disrupting daily workflows.
For instance, LED lightbulbs use approximately 90% less energy than halogen and incandescent variants. Additionally, a digital transformation overhaul will eliminate reliance on paper, saving trees and reducing the need for energy-consuming equipment such as printers and photocopiers. Elsewhere, investing in proper insulation for the premises and installing sensors or timers for heating and lighting can virtually eradicate any unnecessary wastage of energy.
Switch to renewables
No matter what measures you take to reduce your energy consumption, if the energy you use is generated from the combustion of fossil fuels, your efforts are essentially futile.
The commercial renewable energy tariffs available in the present market are more economical than ever, and transitioning is effortless.
Offset residual emissions
At present, it's not possible for every business to switch to a renewable energy supplier. However, this does not mean the net zero vision cannot be achieved.
Carbon offsetting allows businesses that rely on fossil fuels to balance their carbon footprint by supporting projects that remove greenhouse gases from the atmosphere.
Businesses can purchase credits supporting various ventures, such as tree planting and biodiversity protection. By offsetting, businesses can set and reach a gradual net-zero target, reduce their carbon footprint and increase their brand reputation among customers and stakeholders.
Involve the workforce
Businesses that are able to achieve the most successful sustainability strategies are those that possess a corporate culture dedicated to achieving net zero.
With increasing concern over climate change, it is relatively simple to cultivate such a culture, as employees are likely to be passionate about backing any eco-friendly strategies and objectives.
By utilising a combination of training, sharing best practices, and establishing energy reduction goals for each department, the journey to net zero can become straightforward.
Final Thought
Fossil fuels, including coal, oil and natural gas, have been a primary energy source since the Industrial Revolution. While they have been reliable, they have also significantly contributed to climate change.
Burning fossil fuels releases carbon dioxide and other greenhouse gases into the atmosphere, trapping heat and warming the planet. They also cause air pollution by releasing nitrogen oxides and particulate matter, impacting human health, disrupting local ecosystems, and contributing to land and water pollution.
The facts around fossil fuels and their effect on the environment are clear: they significantly contribute to climate change, air pollution, and environmental disruption. To address this issue, it is necessary to reduce emissions from the burning of fossil fuels, pursue policies that promote a shift away from reliance on them, and invest in renewable energy sources.
However, we do have a challenge ahead of us. Using fossil fuels creates jobs in many countries, from the miners extracting coal to the engineers and technicians involved in discovering and transporting fuels to the end users.
As is often the case, the economic argument must be won before real change can be realised.

At Tariff, we've made a firm commitment to helping businesses from all sectors adjust their energy usage habits. We have extensive experience in securing businesses the best possible deal on their gas and electricity, as well as preparing them for the looming 2050 deadline for net-zero emissions.
Whether you're uncertain of your business' future in energy, or you're ready to make the move to a cleaner and brighter future, get in touch with our knowledgeable team today to find out how Tariff can help your business begin its green journey.