With the dust of COP27 mostly settled and as the distraction of the festive season ebbs away, the UK's approach to the climate crisis slipped off the radar for many. However, reminders that all is not well with Mother Earth were in plentiful supply.
A mid-December cold snap which saw temperatures drop below zero across the country (Braemar in Scotland endured a bone-chilling -17.3°C), was quickly followed by highs of 14°C. The sudden and dramatic increase in temperature led to bursting pipes, flood risks, and tragic stories of people falling through unstable ice.
On the continent, even louder alarm bells were ringing. Hundreds of locations across Europe recorded their highest winter temperatures on record. Budapest saw in the new year with a table-topping 18.9°C while the South West of France logged a worrying 25°C. Elsewhere, European ski resorts that would typically have been a hive of activity stood deserted due to a lack of snow.
Against the backdrop of the ongoing energy crisis, many were relieved to see the mercury rising up thermometers, others were less enthused. The latter could see that the meteorological events of the Christmas period were a symptom of an environmental crisis that is beginning to bare its teeth.
In this blog, we look at where we are as a global community in our response to the climate crisis, what progress the UK is making, and what businesses can do to reduce emissions as we edge towards a net-zero future.
What's the Climate Crisis Latest?
The headline is that it's still very much a crisis. The sub-heading is that we're still not taking it seriously enough.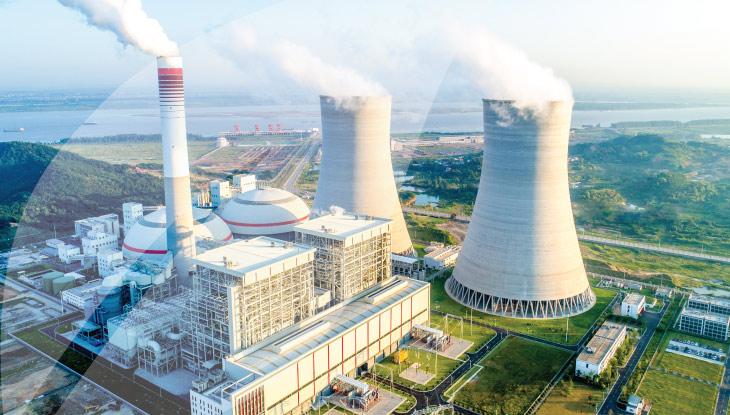 Take Pakistan, for example. The global horror demonstrated as floods submerged a swathe of the country the size of Switzerland, killing 1,700 and displacing millions, soon dissipated. Pakistan's problems, however, did not. The 2 million homes, 14,000km of roads, and 23,000 schools and clinics destroyed by the apocalyptic floods have yet to be replaced, and fears abound that this flood may not be the last of its kind.
Pakistan grabbed headlines because of the sheer enormity of the catastrophe, but other countries are suffering too. In Niger, temperatures are increasing at 1.5 times the speed of the rest of the world. Should this momentum continue, climate experts predict an increase of 3°C to 6°C to Niger's average temperature by the end of this century. A country already vulnerable to famine, drought, and violence would be devastated beyond repair.
Indeed, stories like those of Pakistan and Niger can be found across the globe, and though the consensus is broadly that not enough is being done, certain wheels are starting to turn.
The Global Response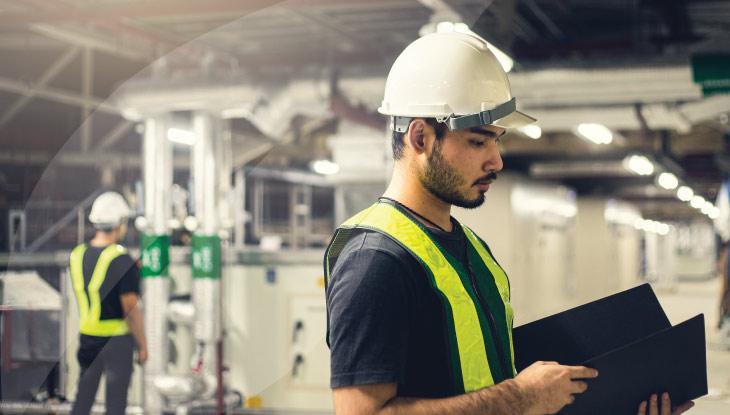 Although it's true that not all countries are contributing equally to the fight against global warming, most have at least started doing something.
Take China. Responsible for almost a third (30%) of all global carbon emissions, the Chinese have also quietly emerged as one of the big climate action pioneers. Having already submitted detailed plans to reduce its carbon footprint and tackle other environmental issues, such as air quality, President Xi Jinping has vowed to substantially increase solar and wind energy use by 2035.
Portugal is another respected combatant in the fight against climate change. Due to its geography, the country experiences a greater-than-average risk of floods and droughts. In response, the Portuguese government have ramped up their reliance on renewables, with wind and solar now accounting for 54% of all electricity generation.
Such efforts as those put forward by the likes of China and Portugal are often met with skepticism. Still, evidence has emerged that human intervention can prevent – and even repair – previous damage.
In 1987, an international agreement was signed to stop using harmful chemicals that were found to be damaging the layer. A new major assessment has found that not only has the eradication of these chemicals been successful but that the ozone layer could be fully recovered in just decades.
Though ozone layer depletion is harmful more as a result of solar radiation than a cause of climate change, the assessment suggests that saving it has had a positive knock-on effect on global warming, as some of the harmful chemicals that were phased out are potent greenhouse gases.
In fact, that phase-out will have prevented up to 1°C of warming by the middle of the century – if compared to increasing their use by 3% per year.
What About the UK?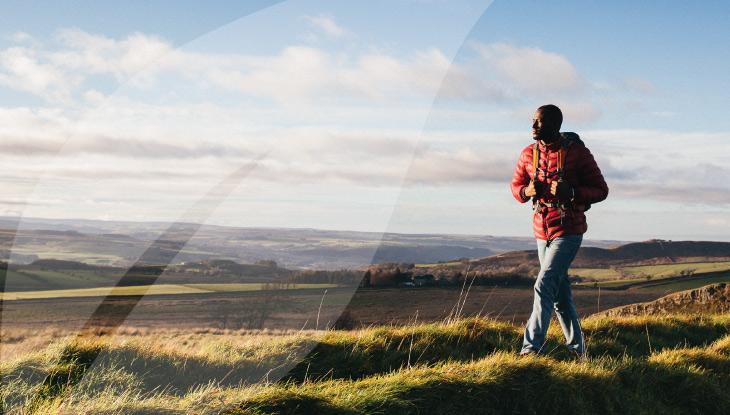 Like many other countries, it's a mixed picture. To the dismay of British climate activists, 2022 saw the UK government approve the first new coal mine in 30 years and open a new licensing round for companies to explore for oil and gas in the North Sea.
Nevertheless, positive moves are being made elsewhere. The new coal mine and the North Sea licensing round notwithstanding, according to the National Grid, Britain produced a record amount of wind-powered electricity in 2022. Indeed, more electricity came from renewable and nuclear power sources than from fossil fuels, and on a single day in November, more than 70% of electricity was produced by wind.
Perhaps the most encouraging news related to the UK's use of coal. Our dependency on the most polluting fossil fuel continues to fall. In 2012, 43% of UK energy was generated by burning the black stuff, but in 2022, that figure was down to just 1.5%.
The UK's secret weapon continues to be its offshore wind capacity which the government promised to increase to 50GW by 2035 – enough to power every home in the country. In March of 2022, the industry body Renewable UK announced there was capacity for 72.5GW of wind planned or under construction in the UK.
Currently standing in the way of faster progress is the UK's ability to capture carbon before it's released. Or, to remove it from the atmosphere and store it – essential if the UK is to reach net-zero.
As it stands, the government hopes to capture and store between 20 and 30 million tonnes of CO2 a year by 2035, but the technology required for this is both emergent and costly.
Can my Business Help in the Quest for Net-Zero?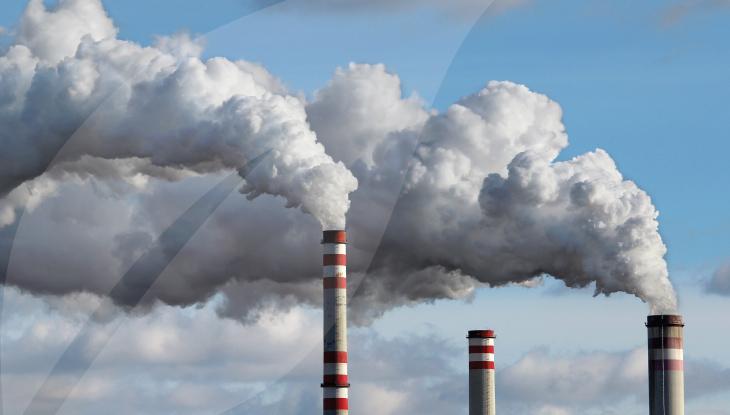 Very much so. Not only can your business help, its help is needed. Over time, tougher restrictions on carbon emissions will come into effect, forcing the hand of organisations that have erred towards climate action complacency. As is often the case with any business transition, getting ahead of the curve earlier rather than later pays off in the long run.
For starters, switching to renewable energy slashes the amount of carbon emissions attributed to your brand. Such is the increasing prevalence and popularity of renewables that their reliability continues to rise at the same time as their costs lower. In fact, renewables are more often than not coming in cheaper than their fossilised counterparts.
To really make an impact, switching to renewable energy needs to be part of a broader strategy aimed at achieving net-zero for the whole organisation. This strategy begins by understanding the extent of your carbon footprint and then identifying the areas of the business that can be targeted to reduce its size. Technology can help here too.
The innovative IPSUM carbon management system tracks, measures, and monitors an organisation's emissions using small IoT sensors connected to energy use points. The system enables the organisation to measure the extent of energy usage, including when and where the most consumption occurs.
As climate change ravages entire terrains, a biodiversity crisis is unfolding at an equally worrying rate. Here, supporting projects that remove greenhouse gases from the atmosphere offsets any remaining business emissions. There are various means of offsetting emissions, with the purchase of carbon credits being amongst the most popular.
One carbon credit equals one tonne of CO2 removed from the atmosphere via a carbon offset project such as tree planting or purchasing verifiable Woodland Carbon Units (WCUs). Otherwise, investment in specific biodiversity credits like Biodiversity Habitat Units (BHUs) allows for the protection and restoration of natural environments at risk of environmental damage. 
Improving insulation is another powerful means of cutting emissions. Premises in the UK are among the most poorly insulated in Europe. Consequently, more energy is required to maintain comfortable temperatures. With 78% of the UK's energy needs still being met by burning fossil fuels, ensuring that walls and cavities are packed with high-quality insulation will help to bring down both emissions and utility bills.
Final Thought
In many ways, the UK's response to the climate crisis is representative of the global response. Progress is being made, but question marks hang over how significant that progress is.
For this reason, businesses need to lead the way by ramping up their commitments to hitting net-zero as quickly and as effectively as possible, and to be sharing their breakthroughs and successes with as wide an audience as possible.
A shared and concerted effort on behalf of the corporate world could be the catalyst for saving the whole world.

At Tariff, we've made a firm commitment to helping businesses from all sectors adjust their energy usage habits. We have extensive experience in securing businesses the best possible deal on their gas and electricity, as well as preparing them for the looming 2050 deadline for net-zero emissions.
Whether you're uncertain of your business' future in energy, or you're ready to make the move to a cleaner and brighter future, get in touch with our knowledgeable team today to find out how Tariff can help your business begin its green journey.