Regardless of your circumstances, it's certain that you experienced the recent global energy crisis in some way. Whether that was a sharp spike in the price of your bills, or as the dominant story across news headlines, energy prices saw unprecedented changes over the course of last year.
And it's fair to say that we're still dealing with the fallout of that energy crisis. As world governments work to regain a semblance of normality, it's a changing landscape for the world of consumer and business energy.
At Tariff, we pride ourselves on being at the forefront of the shifting tides of energy. With this article, we'll look at the past and the present, and how the energy crisis has evolved over the course of 2022 and into 2023.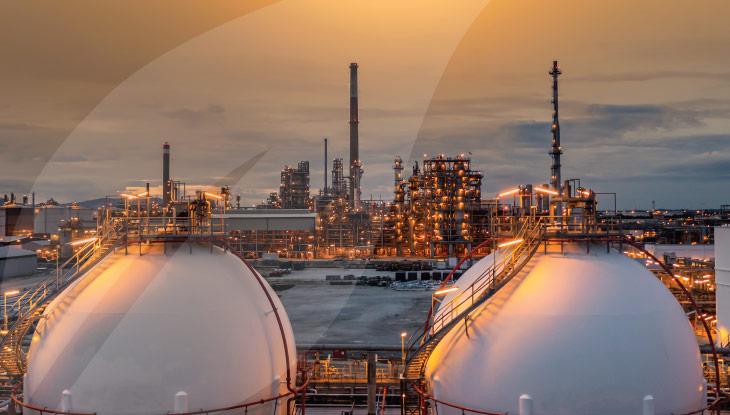 What Is The Energy Crisis?
It's a common misconception that the energy crisis only began in 2022. While that's certainly the time when it started to have a more significant impact, the energy crisis actually has its roots back in 2021.
Statistics from National Energy Action found that over 4.5 million households were living in "fuel poverty" (where a household needs to spend a substantial portion of their income to keep their home at an acceptable temperature) in October of 2021.
A year later, in October 2022, that had increased by 2 million, to 6.5 million households that were struggling to pay their bills. This is often where many believe that the energy crisis really started to take hold, but the rise had already been set into motion earlier in the year.
April of 2022 saw Ofgem's first energy price cap increase, meaning that households would be paying £1,971 per year, more than 50% more than previous years. This prompted additional measures from the Government, which sought to reduce the impact of the energy crisis on both households and businesses.
Unfortunately, these couldn't stop the rise, and as we approached October last year, the price cap rose again to £2,500. This is expected to rise again a year on from the first price cap increase, with recent statements placing the figure at £3,000.
Of course, this is a meteoric price rise, and one that rightly prompted concern for household and business energy prices, but there's no singular explanation for why it happened. Let's explore some of the factors that led to this huge shift, and why they had such a monumental impact on global energy.
Why Did The Energy Crisis Happen?
This is quite a complex question, and one that's deep rooted in geopolitics, fuel shortages, environmental issues, and a myriad of other different factors.
We'll break down a few of the main contributing influences, and why they represented such a concern for the global energy crisis.
The Russo-Ukrainian War
This is a huge factor in the rising prices of consumer and business gas, as well as being one of the most devastating and uprooting conflicts of recent memory. While conflict began in 2014, it's only in February of 2022 that Russia's invasion of Ukraine sparked a huge escalation.
Russia is the largest producer of gas in Europe, and given that recent, widely publicised invasion of Ukraine, many European governments and energy providers have completely cut ties with the country. This has meant that gas supplies have taken a substantial dip, with any gas that is available commanding a much higher price as a result.
It's also meant that construction of the new Nord Stream 2 pipeline, designed as a successor to the recently closed Nord Stream 1, has been halted as a result. The pipeline was set to be a huge highway for gas supplies across Europe but, given Russia's current volatility, the decision was made to stop building for the foreseeable future.
Global instability following Russia's invasion has also destabilised energy markets, with many providers of commercial and business gas and electricity still uncertain of how to proceed, resulting in fluctuating prices.
Supply Shortages
According to The Telegraph, it's estimated that the UK stores only 1% of its possible stores of gas and electricity, or around enough for 4 to 5 very cold days. That's been the case since the closure of various plants and storage facilities across the country, most notably the Rough storage facility back in 2017.
This lack of infrastructure, coupled with an unusually cold winter between 2020 and 2021, meant that the UK's supplies were at a much lower level than had been previously thought. These historically low stockpiles and colder winters have driven up prices, and scarcity has meant that many (both consumers and businesses) have seen a drastic rise in their bills.
Global Pandemic Recovery
While the days of masks and social distancing often seem a distant memory for some, the wider world is still recovering, and that includes the energy markets. As they were for the general population, the pandemic was an unprecedented time for energy providers, and some of the effects are still being felt.
With many people still working from home, or operating on a hybrid-remote basis, energy needs are evolving to meet the resurgence of customers and clients. Business electricity and gas requirements are returning to the levels seen before the pandemic, and providers are learning to act and react to changing demands.
Energy Market Instability
If you've looked to switch your business energy over the last year or so, you'll have noticed a dwindling number of options, and the disappearance of some familiar names. Of particular concern were large providers like Bulb, and smaller, business-focused suppliers like Whoop or Xcel Energy.
However, these were just the tip of the iceberg, with an estimated 31 companies ceasing to trade since the start of 2021. It's this uncertainty that's led to some of the changeability in the prices we pay for our home or business energy.
How Have Things Changed Since The Energy Crisis Started?
All of these factors aside, it's now been almost a year since the first price cap increase back in April 2022. Naturally, things have changed substantially in that time period and it's that you understand how things have developed for your home or business energy.
In that time, we've seen extensive Government support packages that were designed both homes and businesses with their energy bills. Recently, though, that support has been scaled back, with Government reports outlining a need to shrink the available funding from £18.4 billion to just £5.5 billion.
This does mean that business energy bills are likely to rise, although the Government has announced the ETII (Energy & Trade Intensive Industries) discount that's set to come into place in April 2023 for certain eligible business types.
External factors haven't changed, unfortunately. As we've just touched on, one of the key contributors towards the global gas crisis was the conflict in Ukraine. While certain signs in recent months have been positive, the war is still very much a concern for those directly affected, and for the 15+ million that have been brutally displaced by the conflict.
With no real end to the war in sight, gas prices still continue to be unsettled, with other suppliers and producers unable to match the large output that Russia provided. This, coupled with the UK's lower stockpiles of gas reserves, means home and business gas prices continue to be unstable.
Similarly, there's been no real change in the UK's own supply issues. The Financial Times estimates that this lack of gas infrastructure means that we could be subject to further price rises down the line.
This could change in the near future, with Centrica (the UK's largest gas firm) lobbying for further funding, and the full reinstatement of the Rough storage facility to more than double the UK's current stockpile of gas reserves.
However, there are some positives that have started to emerge after the global energy crisis. The chief among these is the shift towards green energy, which has meant continued investment in renewable technologies, and a greater focus on providing cleaner energy for businesses and homes.
This has meant that, while the overall trend does show that energy prices are set to increase in the short term, these initiatives point towards a brighter future for the overall future of our bills. Plus, the Government's 2050 net-zero target means that investment is set to come quicker over the coming years.
Plus, a revolutionary scheme called "Contracts For Difference" is set to ensure that energy from renewable sources will be distributed at a cheaper rate than energy that is non-renewable, meaning further savings for customers and bus0iness owners alike.
What Does The Future Of Energy Hold?
As you might expect, the future of energy is still relatively uncertain. With worldwide conflict showing no signs of meaningful peace talks, and the world still recovering from both a pandemic and a global energy crisis, it's difficult to say with certainty what will happen.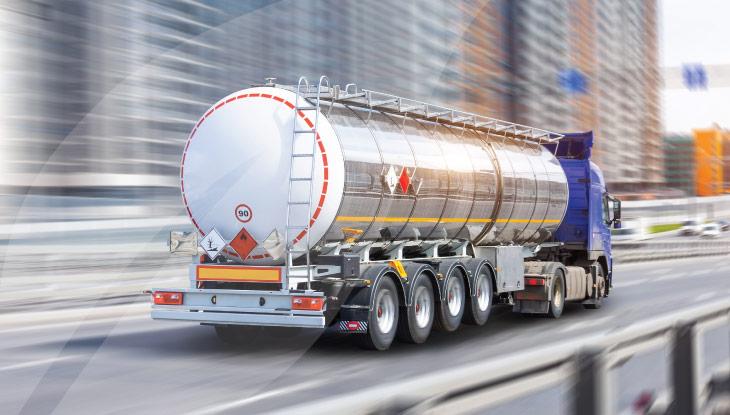 However, there are a few conclusions we can draw that help us better plan for the future of commercial and business energy.
Firstly, it's undeniable that there's a planet-wide shift cleaner, renewable energy sources. That's off the back of numerous global initiatives that aim to promote a more prosperous future for the world, with the main one being the UN's agreements at COP26.
These treaties outlined a plan for global net-zero by 2050, in the interests of both bringing stability to global energy markets, and protecting the Earth from catastrophic climate changes. This was a wider-reaching commitment, with over 120 countries worldwide agreeing to the target.
That net-zero target also came with the promise of huge investments into greener initiatives, with those same governments agreeing to invest £100 billion globally in funding for environmentally friendly projects and movements.
It's this gradual but inexorable move towards cleaner energy that's also prompting large changes in the way energy is distributed and sourced.
According to the World Economic Forum, governments are seeking to move away from monopolistic sources of minerals used in energy production (like lithium in batteries, or nickel in stainless steel) in favour of more eco-conscious or localised options.
Those moves are slowly trickling down to reflect better deals on home and business energy, too. The Government have plans in place to better reward and incentivise businesses that are adopting greener or renewable energy sources.
Plus, as these changing winds of global energy lead to further focus on renewable energy sources, the technology will become much more economically viable, which in turn leads to further savings and more uptake from energy providers.
Ultimately, as hazy as the future of energy is at the moment, there is a distinct sense of positivity and optimism for the road ahead. And now is the ideal time for your business to get involved.
How Can My Business Navigate The Energy Crisis?
As businesses look to regain an upward trajectory following the recent energy crisis, it's important to take the right pathway through these coming months and years.
That's where a dedicated service like Tariff comes in. We're experts in navigating business energy switching, and can source the best possible deal for your unique circumstances.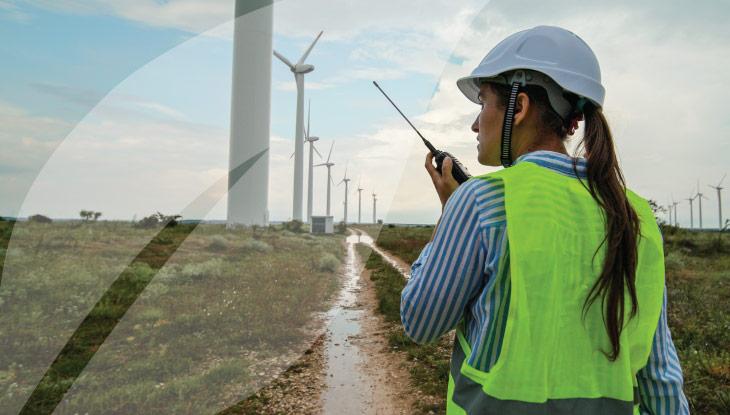 We believe that a good service always begins with a comprehensive assessment. Whether you're seeking to switch your business electricity and gas, or make your first foray into net-zero, it starts with understanding your circumstances. This includes taking into account:
The size of your business
The industry you operate in
How many staff you employ
Your current energy package
We'll then take measures of your business' energy usage using our state-of-the-art IPSUM system, which tracks the amount of greenhouse gases your business emits using small sensors on energy use points.
This can then be displayed as easily digested data, showing you exactly where your business is using energy, and the changes you can implement in order to save you money in the near future.
From there, we'll begin the process of switching your business energy. We'll trawl the current market, and source not only the best possible price for what you're looking for, but also prioritise greener, renewable energy providers so you're as prepared for the future as you can be.
With this research completed, we'll then come back to you with our findings, so you can have the final say in the provider you opt for. It's part of our commitment to be as transparent and open as possible in helping you switch your business gas and electricity.
Once you've finalised your decision, we'll take that final step forward, and organise all the paperwork on your behalf. We understand how busy you are, which is why we endeavour to make the process as smooth and hassle-free as possible.
All you'll need to do is pay your final bill, and we'll accommodate all the rest. We've got extensive experience working with some of the largest UK energy providers (including British Gas and SSE), and can effectively manage the whole process of switching your business electricity and gas.

At Tariff, we've made a firm commitment to helping businesses from all sectors adjust their energy usage habits. We have extensive experience in securing businesses the best possible deal on their gas and electricity, as well as preparing them for the looming 2050 deadline for net-zero emissions.
Whether you're uncertain of your business' future in energy, or you're ready to make the move to a cleaner and brighter future, get in touch with our knowledgeable team today to find out how Tariff can help your business begin its green journey.