For those who haven't been following as closely as usual in recent years, pollution remains a major threat to our planet. It has killed (and continues to kill) millions of people, driven some species to extinction and is generally wreaking untold havoc on the environment.
Even light pollution can have devastating effects, disrupting ecosystems, and killing animals, while causing stress and fatigue in humans. As one might expect, some regions suffer more from pollution than others.
In this blog, we look at the 10 most polluted cities on Earth, why they have made it onto this ignominious list, what they can do differently, and then compare them with some of the cleanest.
10. Buenos Aires, Argentina
Those who have visited Buenos Aires know that it's a city bustling with life and culture, but this vibrancy comes at a price. The city, whose name translates to 'fair winds', is the world's tenth-most polluted.
However, the air does not carry excessive dangerous emissions; instead, it carries noise. The inhabitants of Buenos Aires number around 15.6 million – more than a third of the country's population – and they are mostly packed into towering flats that line vast stretches of the city's long streets. Altogether, it makes for the perfect conditions for noise to be amplified enormously.
The city's intense heat also forces homes and businesses to operate air conditioners at high volumes for prolonged periods. When people then step outside, they are confronted with the cacophony of trains, construction sites, and the honking horns of vehicles stuck in traffic.
Not only is Buenos Aires the most polluted city in South America due to noise, it also has the sixth worst light pollution of any city on Earth, largely attributed to the abundance of illuminated advertising signs and buildings adorned with bright lights that are always on.
9. Varanasi, India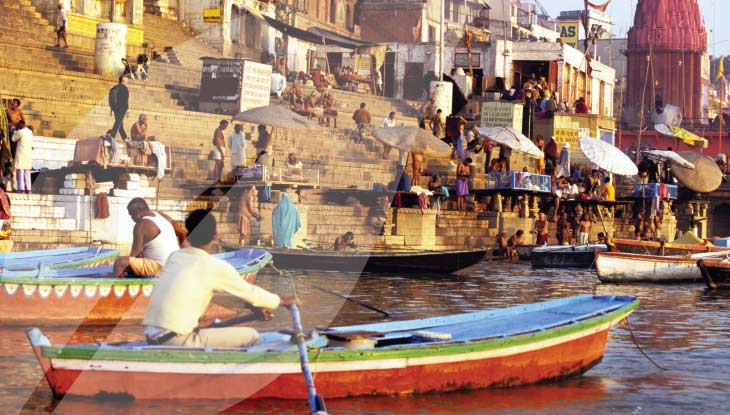 Varanasi is widely acknowledged as the spiritual capital of India, being the birthplace of Buddhism and a holy site for adherents of Hinduism and Jainism.
The city is also the ninth most polluted in the world. Rather than noise, Varanasi is battered by emissions from industrial factories, heavy traffic, diesel generators, and open fires that Varanasi's many impoverished citizens gather around to cook and keep warm.
Exacerbating Varanasi's problems is its home state of Uttar Pradesh, which houses 18 coal-fired power plants, with the Karsada plant alone bearing the capacity to burn a massive 44 tonnes of coal per day.
8. Patna, India
The ancient city of Patna is situated on the southern bank of the Ganges River and, like the other Indian cities on our list, experiences severe air pollution.
Refuse is incinerated at large landfill sites across the city, one of which is located in the Ramachak-Bairiya village and occupies 74 acres. For ease of understanding, that's equivalent to 42 football pitches piled high with waste and set ablaze daily. Patna has dozens of such sites, and a news report from 2020 revealed that garbage isn't even separated in 72 of the city's 75 municipal wards.
Adding to the acrid air are Patna's farmers, who burn their fields in preparation for the next cycle of crops. Elsewhere, brick kilns, polluting vehicles, and almost non-existent management of construction site pollution all prompted the Indian government to initiate a plan in 2021 aimed at cleansing Patna's, but it has had little effect.
7. Moscow, Russia
On a global level, the air pollution in Russia's capital is not particularly severe, but it has a significant problem with another type of pollution – light.
Indeed, Moscow's light pollution problem is the worst of any city on the planet, with an excess light level 8.1 times the global average. Closely matching the city's blinding lights is the noise it generates.
An ongoing problem, the local Environmental Health Service reported in 2007 that 70% of the city was in a 'zone of noise discomfort'. Although fines can be imposed on those who violate noise regulations, there is scant evidence that they are ever issued.
6. Gaya, India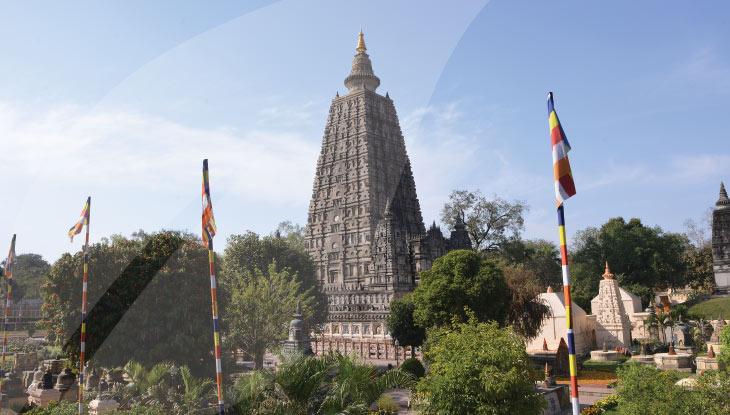 From here on in, we stray no further than the two countries of India and Pakistan, starting with the sixth-placed Indian city of Gaya.
Gaya makes it onto our list by virtue of 'fine particulate matter' – a type of air pollutant that damages human health where the levels are high enough. It is denoted as:
PM2.5 – particles that are 2.5 microns or less in diameter and which are primarily found in emissions from the combustion of gasoline, oil, diesel fuel or wood
PM10 – particles that are 10 microns or less in diameter and found in the same emissions as PM2.5 but also include dust from construction sites, landfills, agriculture, wildfires, waste burning, and industrial sources.
It has been observed that Gaya's PM2.5 and PM10 levels are 14 and 13 times higher than the respective World Health Organization (WHO) guidelines. This is attributed mainly to unregulated sand mining, construction projects, and stone mining activities that have been carried out in the area, leading to a significant deterioration in the local environment and air quality.
Furthermore, the lack of sewage treatment and adequate disposal systems coupled with the presence of antiquated buses, diesel cars, and heavy coal burning have all combined to make Gaya the sixth most polluted city in the world.
5. Faridabad, India
Faridabad, located close to Delhi, is renowned in India for producing and exporting henna, a plant-based dye used for temporary body art and hair colouring. The city also manufactures a variety of other items, such as clothing, air conditioners, vehicles, refrigerators, syringes, and tyres, all of which generate high volumes of greenhouse gases.
The streets of Faridabad are also congested with outdated vehicles, many of which are powered by diesel and weave around the many construction sites and roadworks, further contributing to the release of fine particulate matter into the atmosphere.
To make matters worse, rubber, plastic, and refuse are regularly burned in the open, resulting in the formation of thick plumes of lethal smoke that blanket entire neighbourhoods.
4. Rawalpindi, Pakistan
Currently reeling from devastating floods that have drowned massive swathes of the country, Pakistan also has a grave pollution problem. In fact, it was recently discovered that 22% of all deaths in Pakistan are linked to pollution.
Rawalpindi is the second-most affected city.
Steel-rolling mills, leather tanneries, marble factories, and oil refineries all pump hazardous emissions into the atmosphere, and there are precious few green spaces to compensate.
Furthermore, the locals are subjected to the noxious fumes from biomass fires and the open burning of waste, including dead plant matter and animal excrement.
The concentration of PM2.5 in the air has been recorded as tenfold higher than the World Health Organization's (WHO) guidelines. Levels of PM10 are 21 times higher.
According to IQAir, the air pollution is so bad that Rawalpindians face an increased likelihood of certain cancers, heart disease, and damage to major organs.
3. Kanpur, India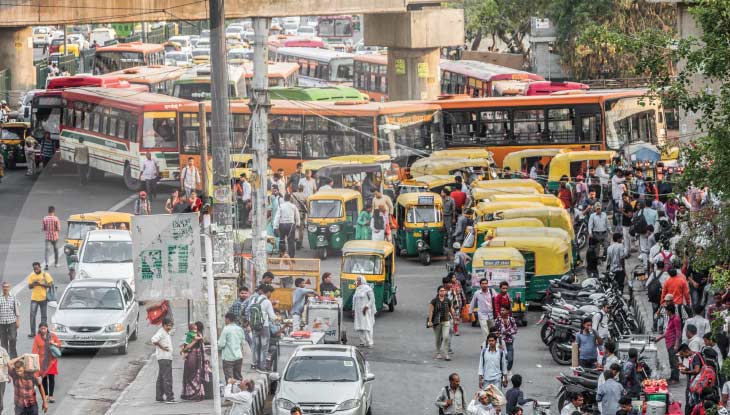 The northern city of Kanpur makes it to number three on our list courtesy of the most unwanted of records; it has the highest concentration of PM2.5 anywhere on Earth.
Situated within India's most heavily populated state – Uttar Pradesh – Kanpur is home to an inordinate amount of industries that burn coal, and huge numbers of Kanpurians rely on hazardous biomass boilers to heat their homes.
In an interview with news agency Reuters, Professor Sachchida Nand Tripathi, Head of the Indian Institute of Technology Kanpur's Civil Engineering Department, said: "The state government does not have the mechanism to understand the sources of air pollution; how will they tackle it?"
"The state needs to act. This was very much coming."
2. Peshawar, Pakistan
Peshawar, the sixth-largest city in Pakistan, has air pollution levels so bad it is able to call itself the second most polluted city on the planet.
The PM2.5 level is 10 times higher than the World Health Organization's air quality guidelines, but it's the concentration of PM10 that is really frightening analysts – it is a staggering 26 times higher than the prescribed limit.
Contributing to these levels are the many vehicles in Peshawar that are powered by diesel or poor-quality fuel. Still, these fuels are not the primary source of the city's dreadful pollution – it is the 450 brick kilns that operate ceaselessly around year round.
Brick kilns are known to generate enormous emissions from the burning of rubber and the fumes are so abundant and harmful that many within Peshawar's confines suffer from various respiratory issues.
1. Delhi, India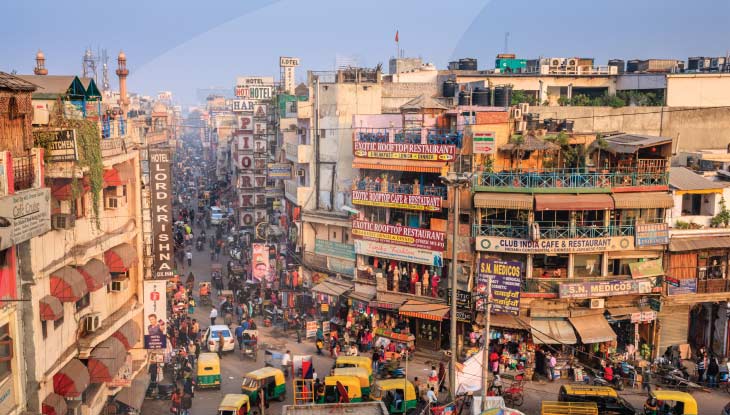 With its population twice that of London, Delhi is one of the world's most iconic cities. According to the WHO, it is also the most polluted.
So poisoned is the air that during the Covid-19 lockdowns of 2020, the air quality improved to such an extent that citizens saw clear blue skies for the first time in years.
Enormous vehicle numbers, coal-powered energy plants, and industrial fires are all contributors to the polluted air, but it is crop burning that's believed to deliver the greatest impact. Every September, rice farmers illegally set fire to their fields so the ground can be cleared for the next crop, wheat.
Millions of crop waste are set alight, producing a thick orange smog that settles over the entire city. Before the air quality can even begin to improve, the cycle starts again.
The Least Polluted Cities on Earth
The complete list is as follows:
Zurich, Switzerland

Hobart, Australia

Reykjavik, Iceland

Launceston, Australia

Honolulu, US

Vitoria, Brazil

Bergen, Norway

Wollongong, Australia

Turku, Finland

Funchal, Portugal
How the most polluted cities can lower their carbon footprints
Each of the cities that made it onto our list of most polluted cities faces different problems created by different sources. To address each individually would require a separate blog altogether, but there are fundamental steps they can all take.
Accelerate the move to net-zero: This needs to become an all-encompassing preoccupation among the officials and industry leaders within the ten cities. Unless net-zero sits front and centre of every major decision and development, pollution levels will remain dangerous. Moreover, should the levels stay at these highs, the rest of the world will soon begin to feel the impact.
Switch to renewable energies: The likes of wind and solar power are not only becoming more prevalent and effective, they're becoming cheaper too. Those governments that preside over the most polluted cities must make greater strides towards decommissioning fossil fuel-burning power plants and replacing them with renewable energy alternatives.
Adopt next-generation technologies: As well as wind and solar, advancements in hydropower and cutting-edge technologies like PyroCore are producing compelling results for the industries employing them. The case must be made more strongly that the initial outlay for such solutions is soon recouped both financially and in terms of improved local environments.  
Offset residual emissions: Where carbon emissions cannot be reduced without damaging economies, more must be done to offset these residual greenhouse gases by investing in projects that replenish natural environments. Today, there are multiple offsetting initiatives, ranging from reforestation to the protection of natural habitats.
At Tariff.com, we've made it our mission to help businesses make a positive change for the future. Climate change is an issue that affects us all, and business leaders must join the fight.
Whether you're looking to switch to a green tariff, manage your energy usage, or reach a net-zero goal, our consultants are here to support you and your business, contact us today!
If your business is looking to start its green journey, get in touch with the Tariff.com team today. Our friendly consultants can provide all the information and guidance necessary to take your business to net-zero.

At Tariff, we've made a firm commitment to helping businesses from all sectors adjust their energy usage habits. We have extensive experience in securing businesses the best possible deal on their gas and electricity, as well as preparing them for the looming 2050 deadline for net-zero emissions.
Whether you're uncertain of your business' future in energy, or you're ready to make the move to a cleaner and brighter future, get in touch with our knowledgeable team today to find out how Tariff can help your business begin its green journey.