If the climate crisis hadn't been enough to encourage businesses to review their energy consumption, the unfolding energy crisis certainly has.
With utility bills hitting record highs, every sector has been forced to look differently at how, where, and when they deploy gas and electricity.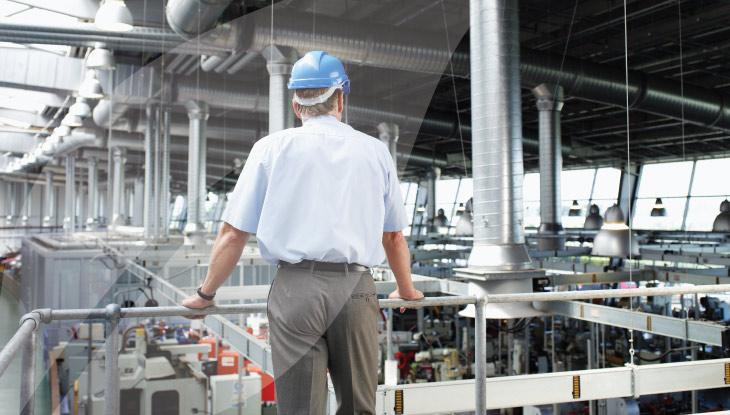 But which sectors of society use the most energy? In this blog, we'll answer that question, and it's a question that's worth asking. After all, whether you operate a factory, manage a private office, oversee a warehouse, or run a small business, the financial and environmental incentives to optimise energy usage are significant.
Learning that you fall into a high-consumption sector could be the nudge needed to start taking more meaningful action. If nothing else, you may be alarmed by how much energy your business sector uses.
Whatever industry your organisation operates within, it is the way energy is used that determines the level of consumption, including how premises are heated and the energy efficiency of the premises themselves.
With this taken as a given, here are the UK's top 10 biggest business energy consumers by Megawatt per Hour (MWh) of combined annual usage.
10.Iron, steel, and metal manufacturing: 17,410,110 MWh
Though unsurprising to find such a heavy industry make the top 10 energy users in the UK, it is surprising that it should feature so low in the list.
The reason for the relatively low level of energy usage in the iron, steel, and metal manufacturing industry is that most of it is used for powering large machinery designed to be energy efficient. 
Moreover, the bulk of energy usage happens at the start of the process when iron ore is melted down. The latter stages of the process – casting, forming, and finishing – require comparatively little energy to complete.
9.Agriculture: 17,503,150 MWh
Agriculture is another sector you'd expect to be higher up the list. This is because the sheer scale of agricultural sites tends to lead people to overestimate the amount of heavy machinery used.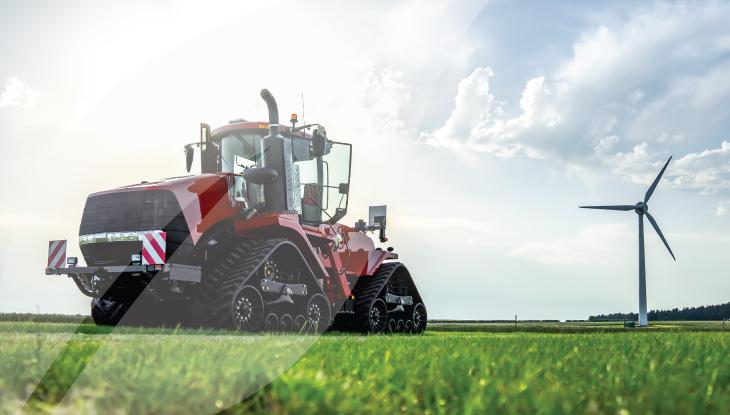 If we consider a typical farm that will still sprawl over many acres of land, there will only be a handful of machines used to cultivate it. In terms of physical footprint, pound-for-pound agriculture is not as big an energy user as you might think.
Yes, tractors, combine harvesters, and facilities are needed to keep livestock warm and productive. Still, their energy usage is such that the agriculture sector only just makes it onto the list.
8.Mechanical engineering: 17,596,190 MWh
Mechanical engineering typically involves a process that includes analysing problems, designing tools and equipment, and then developing and testing prototypes. The build of assets is then mostly outsourced to a separate manufacturing company that the engineers will oversee.
With so much of the work performed by mechanical engineers being intellectual rather than physical, the industry's demand for energy as a whole is not particularly high.
There's also the fact that mechanical engineering is something of a niche industry and has nowhere near the number of people working within it than some of the other sectors on the list.
7. Printing and publishing: 21,294,530 MWh
The offices in which newspapers and books are written, art-worked, and edited are no different from any other white-collar corporate environment. Banks of computers, central heating, lighting, and other appliances that allow for the smooth running of an office.
However, when approved assets go to print, that's where energy usage explodes. For newspapers, a machine called a 'paster' is responsible for unwinding and changing paper reels. At full production speed, a paster can churn out 100,000 copies per hour.
If we consider that millions of newspapers are printed every single day, it's easy to see why the sector is so energy dependent.
6. Mineral products manufacturing: 30,028,660 MWh
Mineral products manufacturing is the sector that produces aggregates for our railways, asphalt for our roads, mortar and concrete for our buildings, industrial lime for our drinking water, and industrial sand for our glass. And that's merely a fraction of the role minerals play across the globe, let alone in the UK.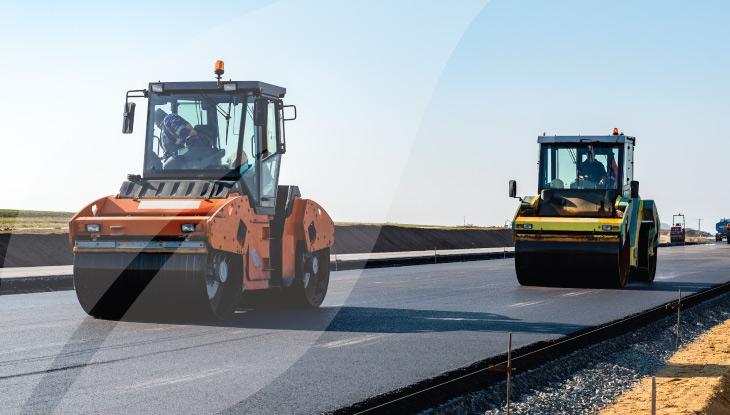 Such is the scale and diversity of mineral products manufacturing and the energy-intensive processes used throughout that it is hardly surprising that it consumes so much energy. It becomes even less surprising when we consider that most mineral products manufacturing plants operate 24 hours a day.
5. Food, drink, and tobacco manufacturing: 34,506,210 MWh
Much like mineral products manufacturing, food, drink, and tobacco manufacturing is incredibly diverse and a massive and critically important sector.
Production plants of all three goods typically cover thousands of square feet of floor space and contain vast networks of automated machinery that operate 24/7/365. Indeed, enough for the sector to make it into the top five of most energy-reliant UK sectors.
4. Chemical manufacturing: 40,728,260 MWh
The role of the chemical manufacturing sector is to convert raw materials into various other products for other types of use, using processes such as thermal cracking and distillation.
Chemical manufacturing features so high on the list for two main reasons. Firstly, the processes used are extremely energy intensive. Secondly, chemical manufacturing plants are massive, with many moving parts. Moreover, chemical manufacturing is a sector that never sleeps, with most plants operating 24/7/365.
Combined, this makes for a sector that is a heavy consumer of energy.
3. Manufacturing and industrial services: 42,042,450 MWh
If we exclude the other manufacturing sectors from our list, this entry covers every other manufacturing and industrial service in the UK. That includes those businesses making everything from cat food to ballpoint pens to novelty socks.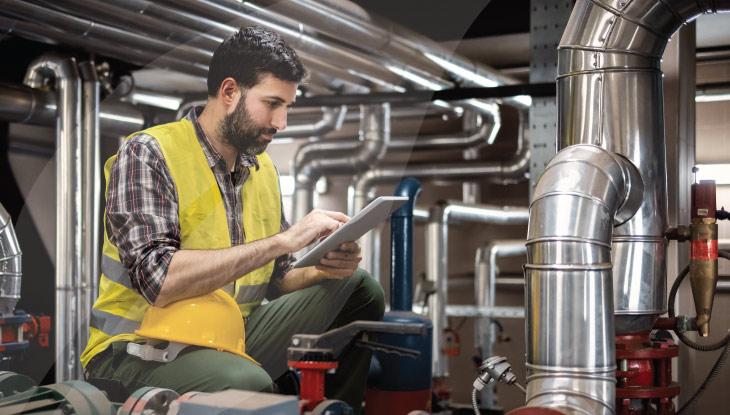 Collectively, this encompasses thousands of businesses, from sole operators working out of a garage to those with a nationwide reach. Rather than the various processes involved in each business, it is the sheer number of them that propel this sector to third on our list of industries that use the most energy.
2. Public administration: 64,883,770 MWh
Public administration is a broad-brush term for departments that implement public policy, manage government administration and non-profit initiatives, and prepare civil servants for working in the public and voluntary sectors.
The sector's lofty position of second on our list becomes easier to understand when we consider how many public administration offices there are and the way energy is used within them. Whereas a large manufacturing plant will be equipped with machinery designed to be efficient and have whole teams responsible for keeping consumption down, the same cannot be said for public administration.
Often operating out of multi-storey buildings, public administration workplaces are loaded with many hundreds of inefficient machines such as computers, photocopiers, and servers. They must also be kept to a certain temperature, and the lights are almost always on.
With every such workplace bundled together, the energy consumption is massive enough to earn it the decidedly unwanted silver medal on this list.
1. Commercial and miscellaneous services: 169,972,450 MWh
Taking the top spot on our list of UK sectors that use the most energy is commercial and miscellaneous services. Essentially, this umbrella term covers every private business that offers a professional service, from nationwide estate agents to independent accountancy firms with one employee.
In terms of scale, we're talking hundreds of thousands of businesses, all dependent on many of the same inefficient machines and appliances found in public administration spaces.
Critical though these enterprises are to the UK economy, each one contributes to a level of business energy usage higher than any other sector in the UK.
The picture can still change
Likely none of the business sectors on this list will be happy about featuring, but there will always be a top 10 energy users. That won't change. What can change are the figures that sit adjacent to each sector. More urgently, from where that energy is sourced.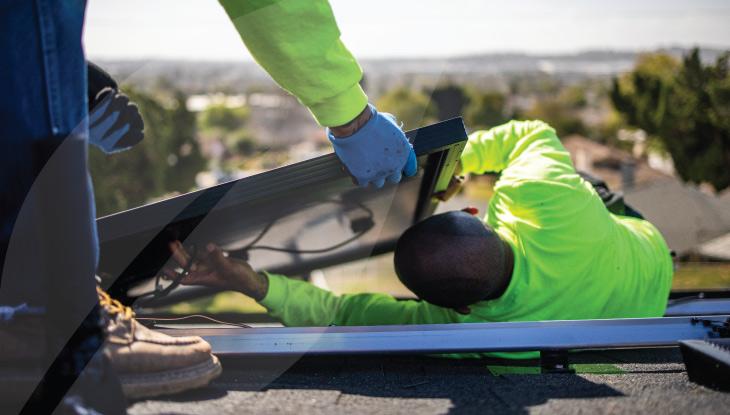 As the energy crisis and climate crisis have combined to create a commercial atmosphere in which energy efficiency is prioritised, more and more businesses are looking for alternative means of powering their operations.
The growing prevalence and dropping price of renewable energy is prompting many to switch business energy supply to green providers. Others are exploring the increasingly accessible worlds of hydropower, PyroCore technology, and next-generation heating systems.
Baby steps are better than no steps
If measures such as these are not practical for whatever reason, there are still multiple ways a professional workplace can drive the efficiencies that keep energy usage to a minimum. Our top 10 things you can do for a greener business blog covers many of the steps you can take for a more sustainable office environment.
However, taking meaningful steps now (especially now) can deliver benefits that transcend long-term goals of becoming more sustainable or even of achieving net zero. Enhanced energy efficiency means lower bills and the ability to market your business as a green enterprise.
At a time when money is in short supply, bills are sky-rocketing, and public and governmental pressure is mounting to become more environmentally viable, this alone should provide plenty of motivation.

At Tariff, we've made a firm commitment to helping businesses from all sectors adjust their energy usage habits. We have extensive experience in securing businesses the best possible deal on their gas and electricity, as well as preparing them for the looming 2050 deadline for net-zero emissions.
Whether you're uncertain of your business' future in energy, or you're ready to make the move to a cleaner and brighter future, get in touch with our knowledgeable team today to find out how Tariff can help your business begin its green journey.