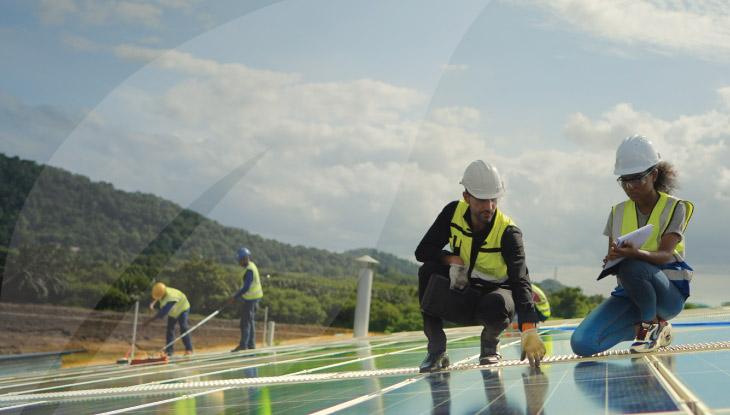 As world governments make plans to move towards a more environmentally conscious future by the middle of the 21st century, "green" energy is often seen as a vision of the future for business electricity, gas and power.
But what does the term mean, and why is it important for consumers and businesses alike?
At Tariff , we're fully aware of how the energy market is evolving. The UK is still in the process of recovering from the recent gas and electric crisis, and moving towards newer forms of energy can be daunting.
Our article explores everything you and your business needs to know to about green energy, why it's considered to be the future of power, and how you can get ahead of the curve in time for 2050.
What Does Green Energy Mean?
While it's a term that heralds a new future in business gas and electricity, it can often be difficult to understand what's meant by "green" energy. There are conflicting definitions out there, and with other terms (such as "renewable" or "clean" energy) often being used in place of "green", it can get confusing.
Fortunately, as industry experts in finding business energy deals, we're here to help prise apart the terms, and provide you with a full overview.
Green energy refers to energy that has zero impact on the global climate, as well as the environment around it. It's gained from natural sources, and doesn't release any air pollutants
It's most commonly associated with wind turbines and solar panels, although there are other types of green energy that we'll touch on shortly.
Clean energy also doesn't pollute the air, but isn't necessarily from entirely natural sources. Cleaner energy sources could also have minor negative impacts on the environment.
A good example of this is the controversial nuclear power, which utilises the Earth's near-endless supply of uranium. It does have some environmental impact, so cannot be classed as fully "green" energy.
Renewable energy may pollute the air, or otherwise have an impact on the environment, but these forms of energy still play an important role in moving away from fossil fuels.
This includes things like hydroelectric dams which, while they offer an infinite source of energy thanks to the flow of rivers and oceans, have significant environmental impact during their construction.
Ultimately, there's significant overlap between these different types of energy, which can contribute towards the difficulties in defining the three terms. For instance, solar power is clean, green and renewable, as it produces no pollution, has very minimal impact on the environment, and is infinite.
Where Is Green Energy Sourced From?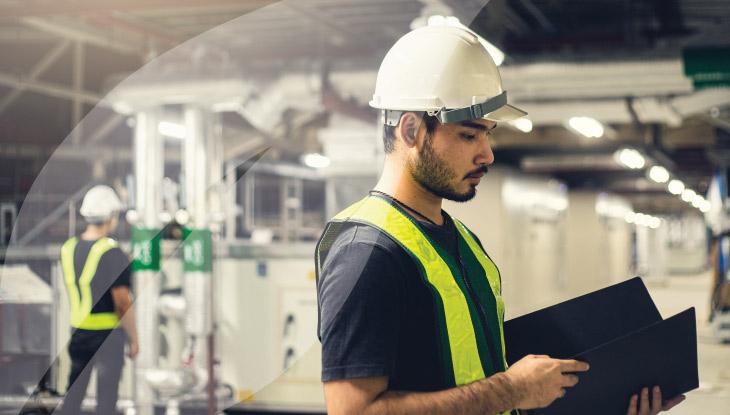 If you're planning for your business' energy needs, it's crucial you're aware of where your energy is sourced from. This helps you plan for its reliability, its effectiveness, and its place in your future plans.
Here's just a few of the more common sources for green energy, and how it's produced as well as statistics on its usage for clean energy across the UK.
Solar Power
Perhaps one of the most well-known forms of green energy, and one that's long been ingrained in the UK energy market, solar power uses specially-designed panels to harness the Sun's rays, and turn them into a relatively reliable source of electricity.
While solar power only accounts for around 6% of all renewable energy used in the UK, there's a huge trend over recent years that shows how that's changing. In fact, according to data from Statista, the UK's supply of solar energy has gone from 95 megawatts in 2010 to a colossal 13,695 megawatts as of 2021.
Plus, as increased investment goes into renewable and clean energy sources, and the integrity and strength of solar panels improves, this number is set to rise exponentially.
Wind Power
Another form of power that's synonymous with clean energy, wind power and its associated turbines have become much more prevalent in the UK's landscape. This is for good reason, too – the UK's climate lends itself well to producing power through wind turbines.
Similar to solar power, there's a massive upwards trend in investment and infrastructure for wind power. The ONS found that the amount of electricity generated through wind power has increased by 715% over the last 12 years, and is only continuing to rise.
Geothermal Energy
A lesser known but no less potent form of generating electricity, geothermal energy is a relatively recent development in the field of clean, renewable energy sources. It utilises the power of the Earth's core to create a form of low-emission energy that's unlimited in its scope.
Unfortunately, the UK government hasn't yet factored in the applications of geothermal energy after the global energy crisis of the last year, and so it only accounts for just under 0.3% of the UK's annual demand.
However, the caveat in this report is that there is a huge potential to increase this significantly over the coming years, and with enough backing.
Hydroelectric Energy
While certain forms of hydroelectricity do have substantial environmental impact (and therefore wouldn't qualify as "green" energy), tidal hydroelectricity offers a superb balance between minimal environmental disruption and a clean, renewable energy source.
This kind of green energy utilises the movement of the tides to power underwater turbines that in turn produce electricity and power. Sadly, this form of clean energy is still in its infancy, and isn't yet economically viable to produce more significant results.
Why Is Green Energy Important?
It might go without saying, but the move towards greener energy is a necessary and long overdue one for the world as a whole.
Habitats are being lost to pollution, ice caps are melting, and population growth means that we're consuming fossil fuels at a faster rate than ever before. And that's just the start of an ever-growing list of environmental issues that could spell disaster over the coming months and years.
With temperatures steadily rising across the globe, and climate change presenting itself as a looming threat on the horizon, it falls to world governments to implement strong and thorough action plans. This has already been mobilised, following the global summit as part of COP26.
Amongst other key policies and resolutions was the aim to go global net-zero by 2050. This is a huge target, with the world's industrial heavyweights having to quickly adapt to new and challenging electricity and gas demands.
Almost 200 countries across the globe signed up to the agreement, spearheaded by the United Nations Framework Convention on Climate Change (UNFCC), which aims to keep global temperature rises below 1.5°C.
This figure is crucial, according to climate scientists – anything above this is considered a catastrophic rise. In fact, figures from NASA state that, if the Earth's overall temperature rises by 1.5°C, there's set to be widespread heatwaves for 14% of the Earth. At a 2°C increase, that percentage more than doubles to 37%.
This might be fractions of percentages, and seem insurmountable odds for you and your business, but climate agreements like those put into place at COP26 prove there's light at the end of the tunnel.
Green energy plays a pivotal role in all of this. By moving towards renewable and clean energy sources, we're all making decisions that help to safeguard the future of the planet for us and the next generation.
As more and more businesses get on board with green initiatives, and world industries begin to phase out coal and natural gas in favour of cleaner energy sources, we'll start to see the climate beginning to slowly heal and gain a sense of stability.
We've already seen evidence of this with the repairing ozone layer. With the global shift away from aerosols and pollutants, and the emergence of green energy solutions, the Earth's atmosphere has begun to stitch itself back together.
This faint glimmer of hope further enforces the need for increased focus on greener, more renewable energy sources. With support from businesses like yours, the future starts to look greener.
What Does Green Energy Mean For My Business?
Learning more about green energy sources can be a daunting prospect, but effective education is the first step towards gearing your business up for the net-zero target of 2050.
We'll run through the key considerations your business will have when "going green", and how they're hugely important in planning for the future.
You'll Save Money In The Long Run
This is a huge one, and a factor that often motivates businesses to make that switch over to carbon-neutrality or net-zero.
As the global energy market begins its shift towards greener, cleaner sources of business electricity and gas, governmental incentives and schemes provide businesses with increased reason to shift over to more eco-friendly sources.
Plus, as the technology needed to produce green energy becomes more affordable and widely produced, prices for business gas and electricity will gradually follow the trend and reduce in price.
The reverse is true, too. As fossil fuels (such as coal, oil and natural gas) become more scarce, the price of electricity that's generated using those resources will naturally increase.
You're Prepared For The Future
We've touched on this throughout our article, but the Government's 2050 target offers a concrete deadline by which businesses need to have achieved net-zero. It's a necessity, too – without that change, our planet simply can't sustain the rate at which we're utilising its natural energy resources.
By putting steps in place now to reach and exceed that target, you're effectively futureproofing your business and your livelihood. Once you've begun that move away from non-renewable sources, you'll also be better placed should we experience another energy market crisis.
This could mean looking at services that allow you to switch your business energy, investigating emerging technologies like PyroCore, or simply monitoring how you and your employees utilises your business' energy supplies.
You'll Attract Eco-Conscious Customers
The move towards net-zero is of equal importance to consumers as it is to business and industry. This means that many clients and customers are looking to make the move to businesses who have the environment (and the future) at the forefront of their ethos.
By opting for more eco-friendly energy sources, and including that as part of your USPs or mission statement, your business could start to bring in customers who are equally conscious about the environment.
It's also a growing movement. Recent statistics show that over 75% of customers feel that sustainability and environmentalism is a factor in choosing a business, and that 84% of customers wouldn't choose a brand that had poor or non-eco policies.
You're Contributing Towards A Global Cause
Ultimately, the planet-wide shift towards renewable sources of energy is an effort that takes a lot of cooperation, understanding and willingness to change. And your business needs to play a role in that drastic change in mindset.
By making that move towards green energy, and to a brighter future for your business, you're making a difference in the global effort to combat climate change, global warming, and the gradual destruction of our world.
How Can My Business Get Involved With Green Energy?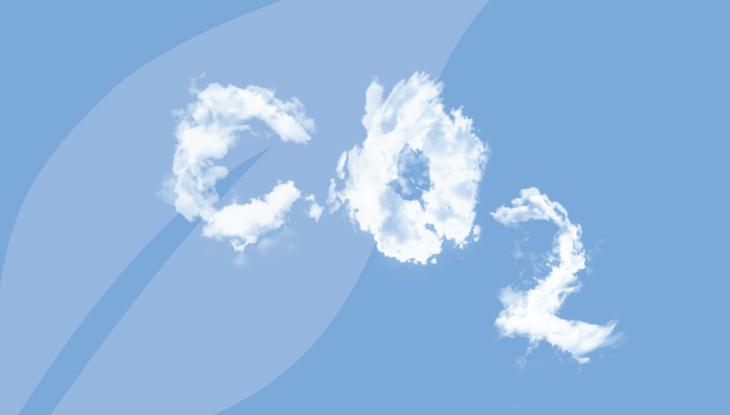 Now that we better understand what green energy is, and its fundamental role in the changing landscape of global climate, it's natural you'd be wondering how to get involved with this movement towards cleaner fuels.
And with innovative services like Tariff that allow you to switch your business gas and electricity, you're able to take that leap towards cleaner energy, and a more positive future for you and your business. Let's break down the process.
It Starts With A Business Energy Needs Analysis
Before you commit to any energy services, you'll first be guided through a full breakdown of your business' energy needs.  This includes:
Business electricity and gas usage
Water supply, as well as any water treatments
Fuel for company and employee vehicles
Waste disposal and recycling initiatives
At Tariff, we're fully focused on providing a comprehensive audit and overview of your business' carbon footprint. We believe that effective change stems from understanding where you are currently, and how you can make adjustments and tweaks to ensure you're as eco-conscious as possible.
We'll also look at your energy expenditure, and work on creating a package that not only suits your needs, but also the budget you have to work with.
Implementing Ways To Monitor & Reduce Energy Usage
The next step in adopting a more positive mindset on your business energy usage is to actively monitor how much you use. This is often a sticking point for many business owners, but with Tariff's pioneering work with IPSUM, you'll have all the necessary data displayed on your smart device.
This system actively tracks when and where you business uses energy, so you can see the exact areas you'll need to address to begin reducing your business' carbon footprint.
For instance, you could find that a leaking tap is costing your business a substantial amount each week, and seek to rectify that. Or, you might choose to set your lighting to a timer, so that rooms don't stay lit for longer than they need to.
It's this proactive monitoring that really sets us apart in deciding how to go net-zero with your business, and it gives you that head start over your competitors – an absolute necessity with the 2050 target drawing closer.
Offsetting Your Energy Usage
Now that you've examined where you business expends its energy, and made steps in the right direction to reduce that as much as possible, it's time to offset your usage.
One common misconception about net-zero is that it means your business needs to use no fossil fuels or non-renewable energy sources. That's not true, and for good reason.
Many businesses, particularly large or enterprise businesses, simply cannot fully move away from fossil fuels until more significant investment or infrastructure is in place. However, that doesn't mean they can't go net-zero.
You can do this through actively supporting initiatives that remove greenhouse gases from the atmosphere. This could be projects that seek to reinvigorate coral reefs, those that plant and nurture new forests, or those that protect existing environments.
With Tariff, you'll have access to our expertly-designed system of carbon offsetting through Woodland Carbon Units (WCUs), which support woodland and forest creation projects. We'll pass these carbon credits onto your business, thereby offsetting any residual carbon footprint you might have.
Plus, all of the projects and green companies we partner with are fully vetted, which is especially important in such a competitive market. We're fully committed to providing a service for businesses that we believe in, and that offers the best possible service for our clients.
Once you've been guided through the whole process, you'll be able to officially refer to your business as a net-zero venture, and begin to reap the benefits of being a frontrunner in protecting our planet.

At Tariff, we've made a firm commitment to helping businesses from all sectors adjust their energy usage habits. We have extensive experience in securing businesses the best possible deal on their gas and electricity, as well as preparing them for the looming 2050 deadline for net-zero emissions.
Whether you're uncertain of your business' future in energy, or you're ready to make the move to a cleaner and brighter future, get in touch with our knowledgeable team today to find out how Tariff can help your business begin its green journey.