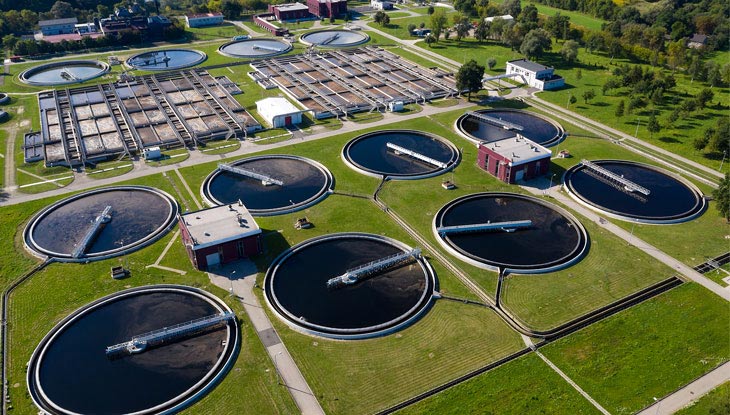 Water is one of the most precious resources on the planet.
It not only helps to sustain us humans but also all life on earth. When it comes down to it, water is also essential for businesses. Just like gas or electricity, it's an essential utility that we can't do without.
In this guide, we'll be discussing why water is so important for businesses, as well as how your business can help conserve water and minimise waste.
Water is a precious resource
Only 2.5% of the world's water is freshwater, with roughly 1% of that freshwater easily accessible. The Water Resources Group estimates that 2 billion people currently don't have access to safely managed drinking water.
And the situation is only set to get worse as the population grows and the effects of climate change take hold. By 2030, the Water Resources Group predicts that global demand for fresh water will exceed supply by 40%. By 2050, it's estimated that the UK alone will need an extra 3.6 billion litres of water per day to meet demand.  A worrying statistic indeed.
Lack of water will impact business
Businesses not only have a social responsibility to conserve water. It also just makes good business sense. Research carried out by the Carbon Disclosure Project found that 68% of business leaders said that water availability posed a substantive risk to their business.
Whilst we may think that we're immune to water shortages, the UK is no exception. The South East of England is the driest part of the country and regularly experiences water shortages. The Environment Agency estimates that summer rainfall in England is expected to decrease by 15% by the 2050s and by up to 22% by the 2080s.
Efficiency Is Key to Sustainable Water Consumption
Whether at home or work, most of us won't think about how much water we use. But this means that we're not as efficient as we should be with this most precious of natural resources. It's estimated that the UK uses around 14 billion litres of water per day. Shockingly around 3.17 billion litres of water is lost every day due to leaks.
It's safe to say that businesses aren't exactly water efficient. Flushing the toilet uses around 7-8 litres of water. Washing your hands uses around 3 litres of water. A single sheet of paper takes around 10 litres of water to make. Despite that, there are things your business can do to conserve water and prevent water waste.
What Can My Business Do to Save Water?
If your business is looking to conserve water, there are some simple things you can do:
If your business is looking to reduce its water usage, a water audit is a good place to start. As part of the water audit, an auditor will assess your company's water usage and provide recommendations to help you converse water. A water audit will highlight areas where you can improve your water efficiency and use less water across your business.
If you have a leaky tap that leaks one drip per second, your business could be wasting more than 13,000 litres of water per year. This waste not only cost the planet but also your business. By checking your system for leaks, your business could help to prevent water waste and lower your water bills.
Engaging and educating your employees is the first step to saving water. Raising awareness about water waste amongst your employees can help to create a more mindful workforce and reduce wasteful habits or practices that drive up your water consumption.
Install Water-Saving Devices
In order to optimise your water usage, you can install water-saving devices in your bathrooms. It is estimated that motion sensor taps could save up to 30-50% on overall water use. By installing cistern reduction devices, you could save up to three litres of water every time you flush the toilet. You can even collect and filter free rainwater for your business with a rainwater harvesting system.
Efficiency can mean savings
Your business pays for every cubic metre of water you use, as well as for the wastewater that goes back into the sewer. Most people wouldn't tolerate gas or electricity waste, so why do we turn a blind eye to water waste? Conserving water is not only better for the planet but better for your wallet. Less water consumption means lower bills for your business.
At a time when your business utility bills are continuing to skyrocket, water is one of the few areas where your business could save substantial money. You could even claim money back from your supplier for any inaccurate water charge dating back up to five years. In 2022, water rates have increased by as much as 10%. Yet there is no need to settle for higher bills. By switching suppliers with Tariff.com, you could save up to 40% on your water bills.
Why Choose Tariff.com?
Here at Tariff.com, we offer a range of services to help you take control of your business water. Let's take a closer look at how Tariff.com can help your business:
Water Audit
Water audits help to measure the amount of water your business uses, as well as highlight any inefficiencies in your water system. Our consultants will analyse your water bills against your usage to see if you're being overcharged. If you're looking to save water across your business, a water audit is the best place to start.
Water Usage Survey
If you'd like to understand your water usage better, the Tariff team can carry out a water usage survey to estimate your overall water use. We'll ask for information about your staff numbers and facilities. We'll then present you with a detailed report about your business's water usage.
Switch Water Suppliers
Water providers are able to change their water rates every year in April. If you find yourself unhappy with your new price, you can always change supplier to get a better tariff. By switching suppliers with Tariff.com, you could save up to 40% on your water bills.
Bill Management
At Tariff.com, we know that managing your utility bills can be a handful. Our consultants can make managing your business water easier, monitoring your usage and billing on your behalf. If you want to take the stress out of managing your utility bills, the tariff team can help by centralising all your billing through us.
At Tariff.com, we've made it our mission to help businesses make a positive change for the future. Climate change is an issue that affects us all and business leaders have an obligation to join the fight.
If you're ready to act, plan and change, get in touch with the Tariff.com team today. Our friendly consultant can provide all the information and guidance you need to take your business to net zero.

At Tariff, we've made a firm commitment to helping businesses of all sizes and industries go net-zero ahead of the Government's 2050 target. As one of the UK's leading energy switch providers, we're in the ideal position to prepare your business for the future.
Whether you're uncertain of how net-zero policies will impact your business, or you're seeking a more affordable solution for your business' green energy needs, we'll provide a bespoke package that covers everything from finding the right provider, to organising all the paperwork, to finalising that switch over.
Get in touch today to find out more about how Tariff can help your business begin its green journey.